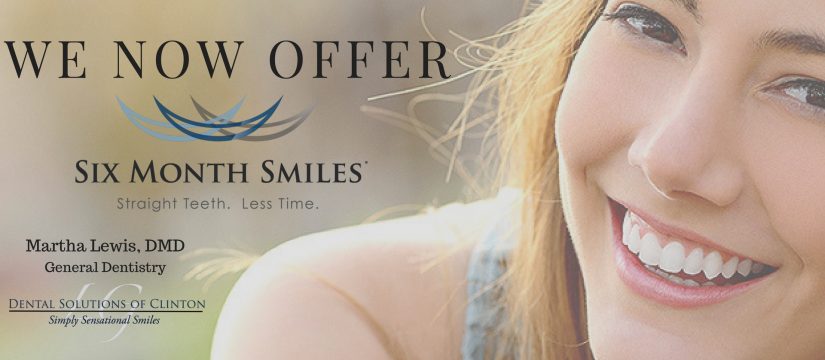 Have you already failed your resolutions for the new year? Are you looking for one that you can actually keep? How about a NEW SMILE?! Around the world, adults hide their teeth. They feel that they are too old for braces or that the traditional metal brackets would lead to embarrassment.
Dental Solutions of Clinton is proud to announce that we now offer Six Month Smiles. This affordable clear braces system will help you reach your ultimate smile in just six months. At Dental Solutions of Clinton, we believe that you should have the beautiful smile that you always dreamed about. Call us today so we can get this started for you.
Have more questions? Learn more about Six Month Smiles below or visit 6monthsmiles.com.
1.       Six Month Smiles involves clear brackets and tooth-color wires, helping to reduce visibility. You can have the smile you want without being ashamed of awkward traditional braces.
2.       Six Month Smiles can be achieved in just 6 months. This is not a solution for everyone. Only adults with minor straightening needs are encouraged to use this program.
3.       Since this treatment is focused on cosmetic needs rather than correcting bite issues, it is less uncomfortable than traditional braces.
4.       You will still need to wear a retainer to preserve your newly straightened teeth.
Call us today to schedule your consultation!